Blicci's Sandra Dee


Star at 8 years

"Star" female / tæve

Titles / Titler:

American AKC Champion USCH

MACH5 (Master Agility Champion 5)

AAD EAC OGC EJC CGC

BOS Westminster 2002

Owner:

Andrea Samuels, USA

Height at withers / Skulderhøjde:

10 inches / 25,4 cm

Born / Født:

4 January 2000

Sire / Far:

Vittoria's Offside

Dam / Mor:

Hopalong Nina Ricci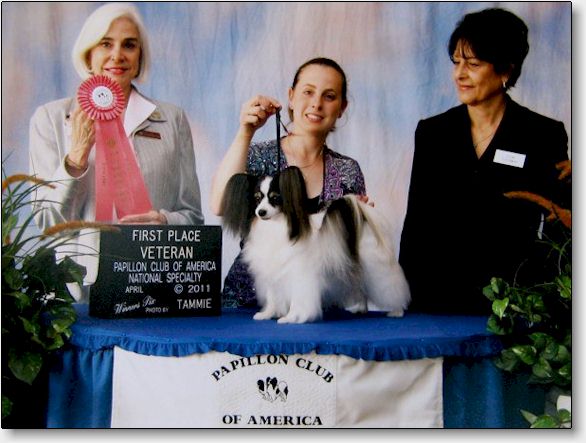 Star shining at the PCA National 2011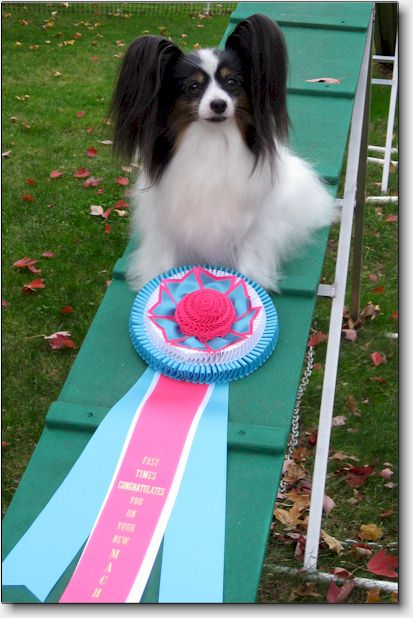 Star MACH5 at 9 years!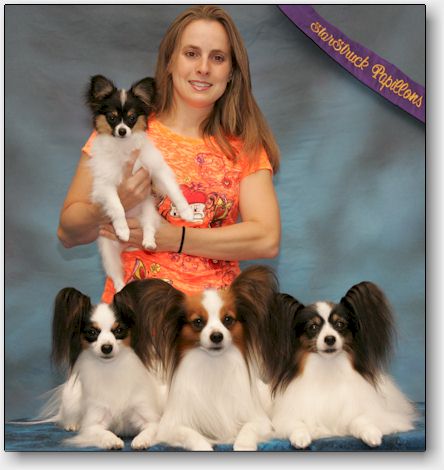 Star at 8 years with her daughter Sparkle, son Chase and grandchild baby Carly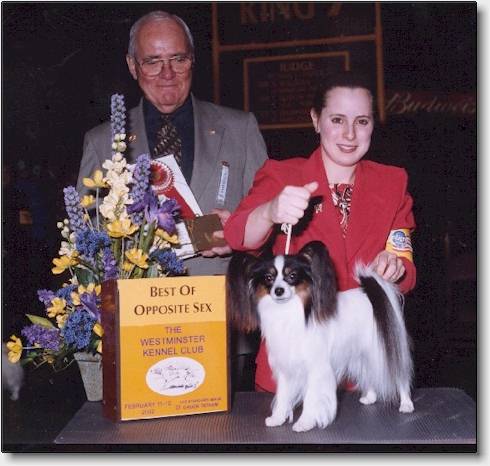 Star winning BOS at Westminster, 11 February 2002
Judge: Mr. Phillip A. Lanard III. Photo: Chuck Tatham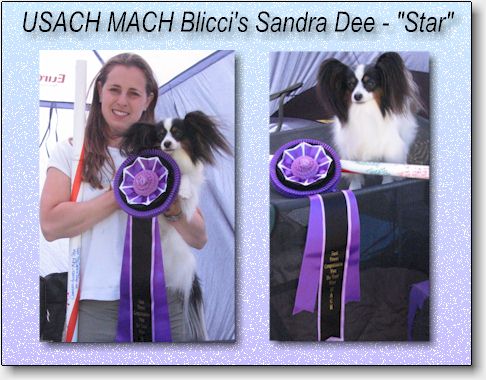 Star winning her first MACH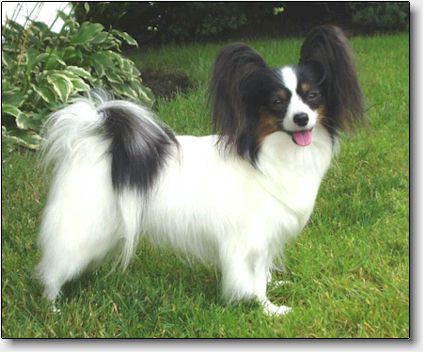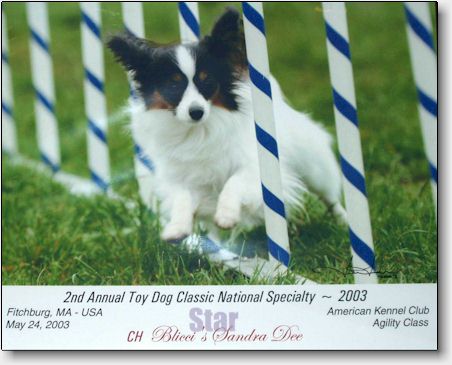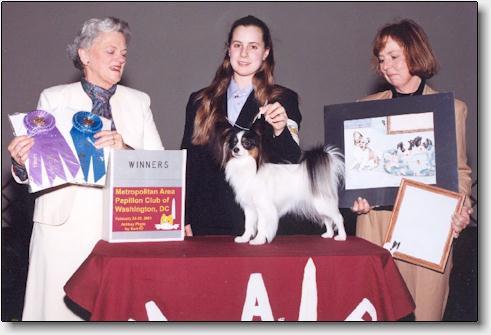 Star was Winners Bitch at the MAP, February 2001
---
Some of Star's ancestors / Hunde i Star's stamtavle :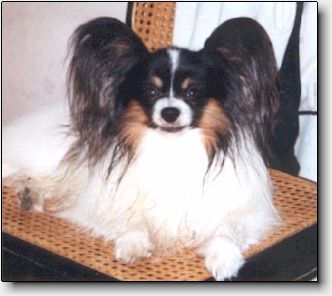 Vittoria's Offside Photo: Anita Jonsson
Photos: Karin Johansson
---
Offspring of Star / Afkom efter Star: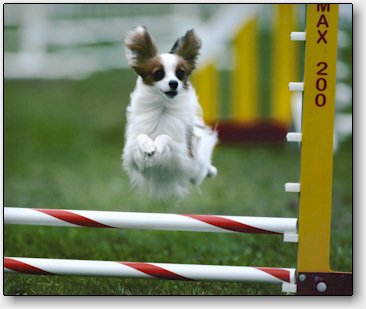 MACH6 StarStruck Moonbeam OAC OJC NGC CGC - *Astro*
Owner and handler: Laura Simonelli. Breeder: Andrea Samuels
Sire: Ch En-La's Bravissimo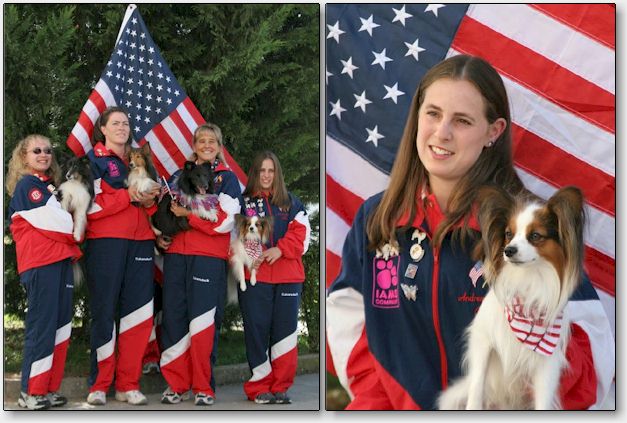 USACH MACH7 StarStruck Chase The Moon MX MXJ - *Chase* and his owner & breeder Andrea Samuels
2005 AKC/USA Agility World Team Member, Valladolid, Spain
Litter brother to Astro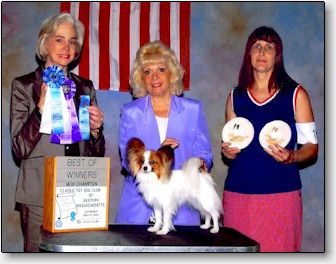 USACH MACH StarStruck Moonstruck- *Cher*
Litter sister to Chase and Astro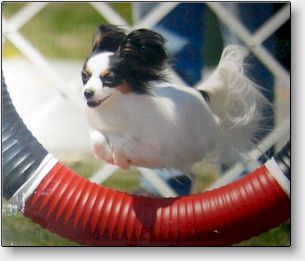 NAC

CH MACH4 StarStruck Sparkle Plenty OF, *Sparkle*. Sire: CH InVolo Thousands Cheered
Congratulations to breeder Andrea Samuels on these four MACH titled offsprings of Star. It's truly incredible!
StarStruck PoweroftheDream NA AXJ, *Celine*. Sire: Sweet Indeed Gonewiththewind