Hopalong Nina Ricci (bred by Blicci)

"Nina"

Titles / titler

Nina was not much shown herself, but she became the mother of 7 champions

Nina fik ingen titler selv, men hun blev mor til 7 champions

Owner / ejer:

After retiring, Nina was owned by Irene Christensen

Irene Christensen var Ninas ejer de sidste 7 år

Height at withers / skulderhøjde:

10.3 inches

26.3

cm

Born / født:

9 May 1996 - (31 August 2011)

Sire / far:

DKCH Ibstock Crock Of Gold

Dam / mor:

Gallinas Romance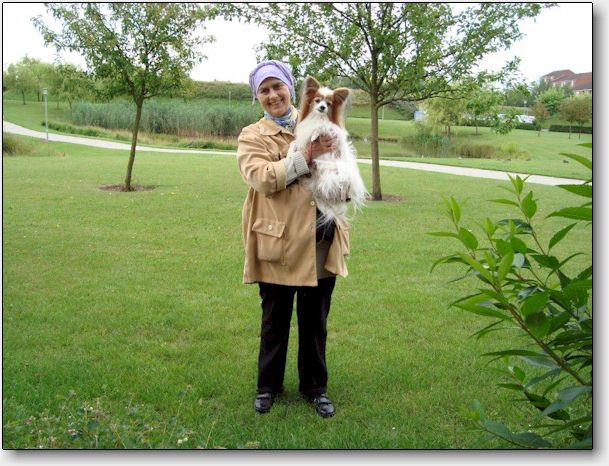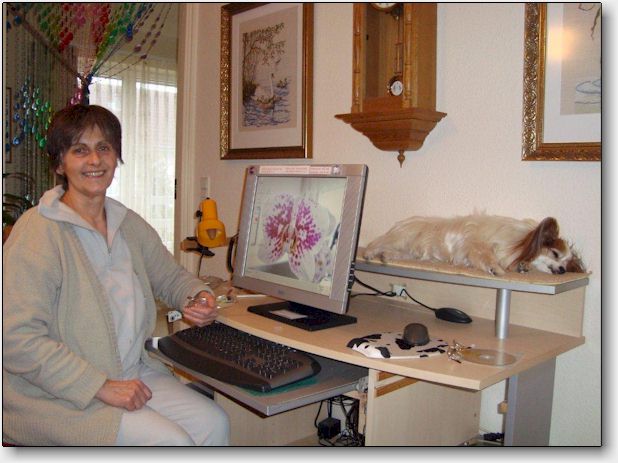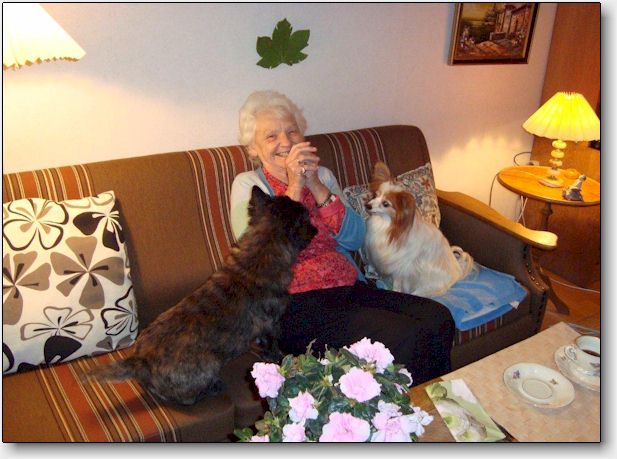 The above photos show Nina at 13 years old with her owner Irene and friends. Thanks to Irene for sending us these sweet photos!
Billederne herover viser Nina som 13-årig sammen med sin ejer Irene og gode venner. Tak til Irene for de søde billeder!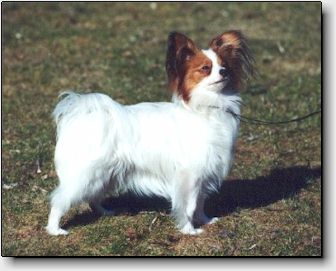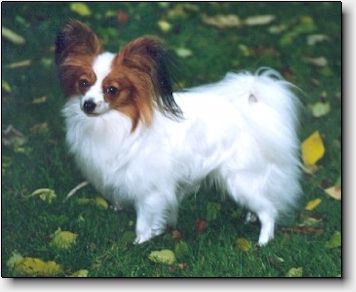 Nina in her younger days / Nina i sine yngre dage
Some of Nina's offspring / Afkom efter Nina:

Blicci's Polly Magoo
DKCH SCH Blicci's Riverdance
Blicci's Richesse
USACH MACH Blicci's Sandra Dee AX MXJ NJC NGC AD CGC
USACH CDNCH Blicci's Upside Down U Turn Me
DKCH SCH FINCH NORDCH INTCH KLBCH DKKV06 Blicci's U Are My Universe
ECH Blicci's Topaze
CDNCH Blicci's U Are My Sunshine
Blicci's Waikiki Tiki
USACH CDNCH Blicci's What's Up Doc
| | | |
| --- | --- | --- |
| Ibstock Crock of Gold Photo: Peter Sjong | | Caswell Court Jester Photo: Harding |
| | | |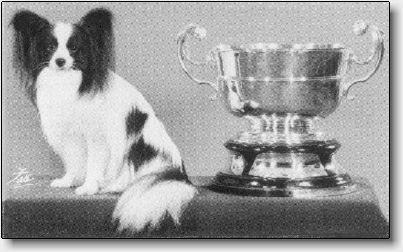 Alcala Zaidoon - Best of Breed Crufts 1986 / Bedst i Racen på Crufts 1986. Photo: Fall